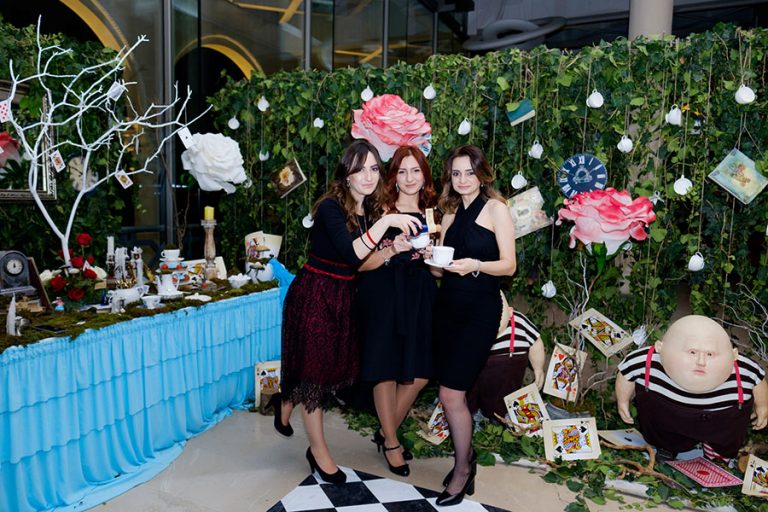 Alice in Wonderland for British American Tobbaco
The new year corporate theme-event for the local and regional BAT office.
December 2018, Funicular Restaurant, Tbilisi.
This was the fairy-tale event incorporating decorations made from the natural flowers, plants as well as the original handmade items. The whole event space looked and felt magic where people fully enjoyed their New Year party – the most important annual corporate event. MUZA organized the whole event including band, DJ and host selection; scenario writing, logistics and transportation, management and coordination of the party. Orange Wedding was the designer of the event.
To see how extraordinary the evening was please visit our photo gallery.